Music Man Factoid: Dave had to grow his hair and his beard out for the role of Marcellus Washburn. "That was not fun...[lol]... I hate facial hair!" - David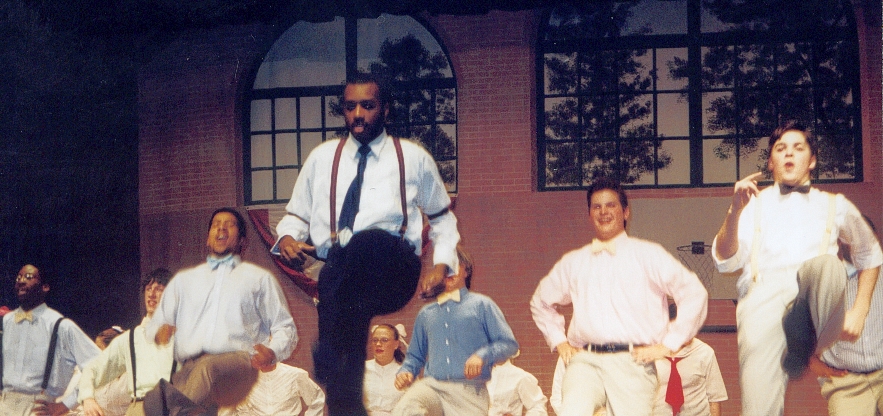 Dave doing the Shipoopi!
Music Man Factoid: During the costuming process, Dave recieved pants that he wears during the first act. When he tried them on, there was a wet spot on the crotch part of his pants. "I didn't know what that was..... I took the pants back to the costume ladies. They said that they didn't know what it was, but believed it was only water because there was water on the table where they were handing out the costumes."" They washed the pants again for my sake" - David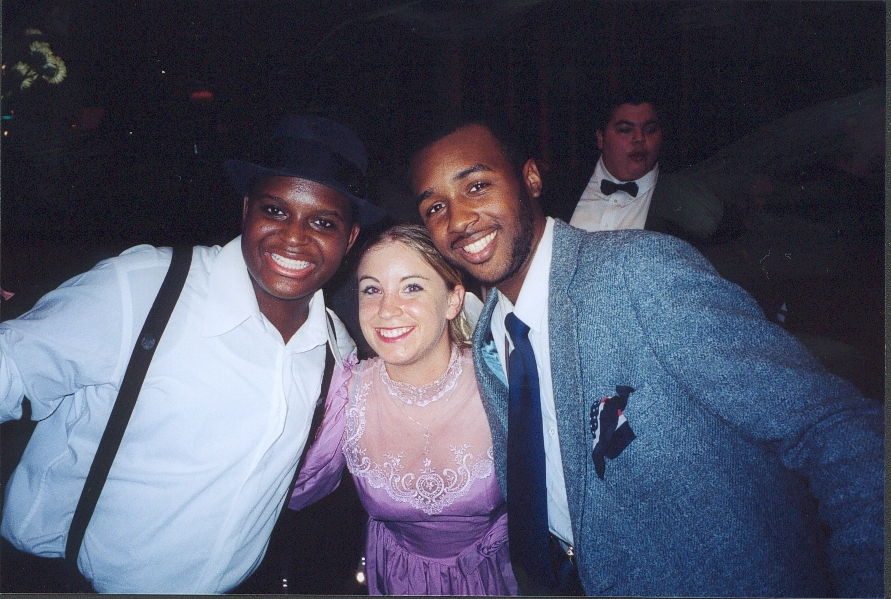 Dave with Franklyn Glaze and another Cast Member
Dave doing his curtain call!! "Way to go David"
More Shipooping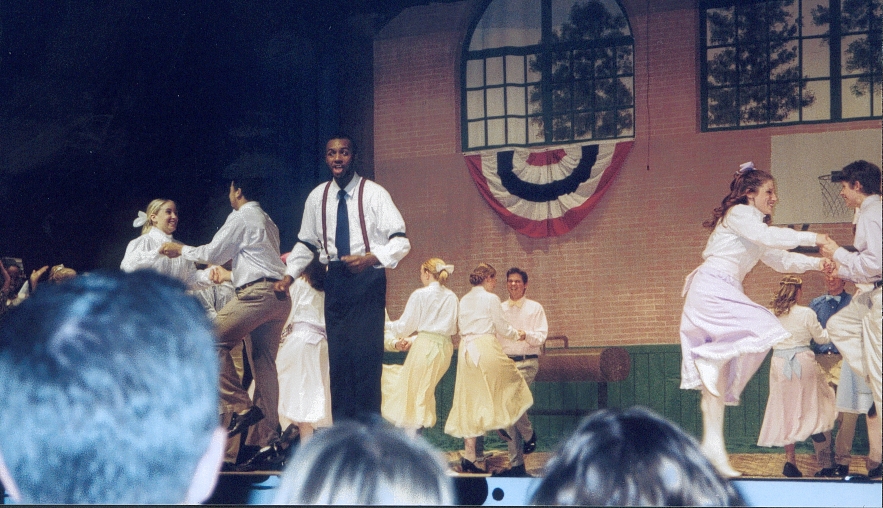 Even MORE Shipooping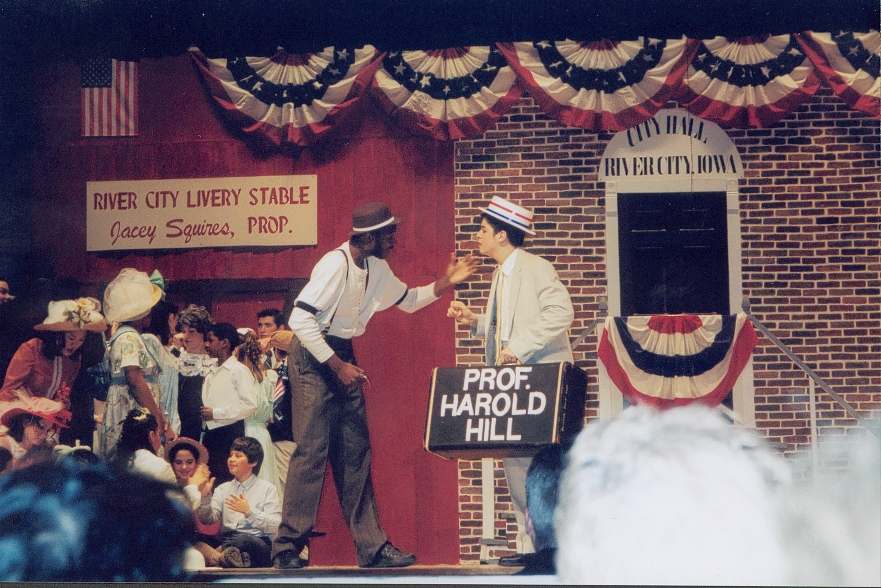 Dave (Marcellus) with Steven (Harold Hill)